Louisville's Kevin Ware Dunking Again
Less than six months after his infamously gruesome broken leg injury in the Elite Eight, Louisville's Kevin Ware seems poised to complete his comeback sooner rather than later.
On Monday, junior college transfer Chris Jones posted an Instagram video of Ware dunking. It wasn't full lift-off, but it's still awesome to see. Ware is not expected to play during the fall semester for the Cardinals but this is certainly a great sign of his progress.
Our only question: What possessed six people (as of 10:00 AM ET Tuesday) to "dislike" the video of this on YouTube?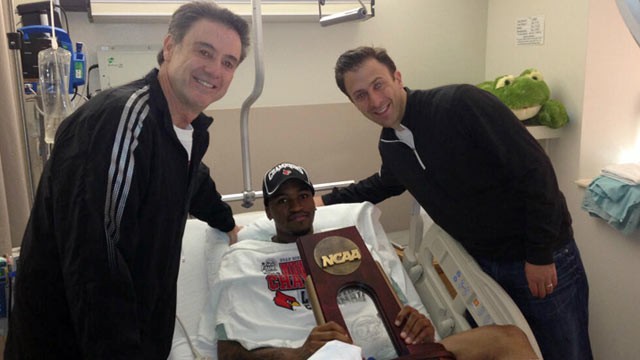 &nbsp