Louisville Football: Teddy Bridgewater's Mom Wears Custom Tee (PHOTO)
Comments
Nice to see Ms. Rose, mother of Card Forever Teddy Bridgewater, supporting the Cards tonight! #L1C4 #blACCout pic.twitter.com/pJ2Kun99yF

— Nick Stover (@ULFlyingCard) September 2, 2014
Teddy Bridgewater in a Louisville uniform is now just a memory, but his family hasn't gone anywhere.
Bridgewater's mother, Rose Murphy, was in attendance at Papa John's Cardinal Stadium Monday night for Louisville's opener against Miami and opted not to blend in with the blacked-out crowd.
Instead she wore a custom t-shirt engulfed by a photo of her son at the 2014 NFL Draft.
It's safe to say the Minnesota Vikings quarterback will be missed in Louisville this season.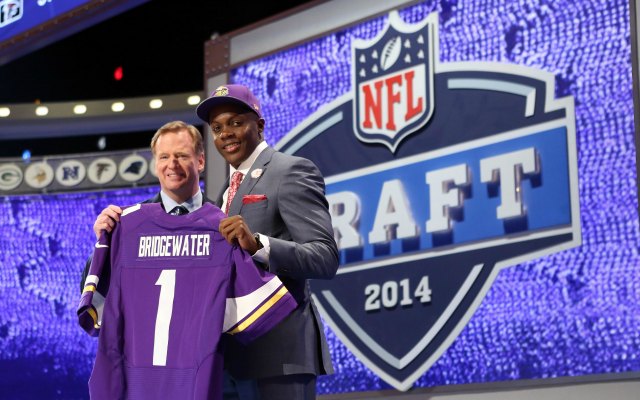 &nbsp