Louisiana Tech Spiffs Up Football Helmets
Comments
Louisiana Tech's football helmets are getting a slight nip and tuck for the 2013 season.
Bulldogs football has long used a slightly modified version of the athletics program's logo, using a white "T" in concert with a blue rendering of the state of Louisiana meant to resemble an "L." The new helmet decal, however, has replaced the white "T" with a red one — just like the rest of the athletics program.
The outline of the "T" is defined enough that there is no troublesome overlap with the rest of the predominantly red helmet. It's a small yet noticeable upgrade.
The Bulldogs are also breaking out a Stars & Stripes version for their Heart of Dallas Classic game vs. Army on Sept. 28 in the Cotton Bowl. We love these for the sentiment and execution of stars in the "T" and stripes in the outline of Louisiana that does a great job mimicking the American flag. Grade: B
New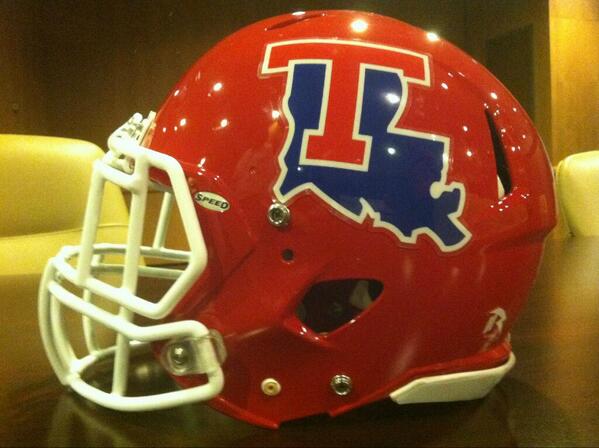 Old
Stars & Stripes
&nbsp