Little Kid Dresses as 'Scooby' Manziel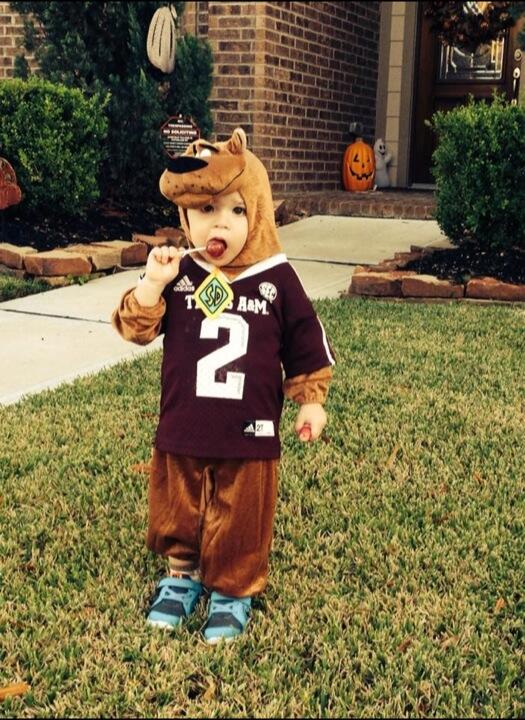 Johnny Manziel's influence on college football extends to Halloween as well.
One set of Aggie-loving parents had their kid dress up as Johnny Football as Scooby Doo, an homage to the Heisman Trophy-winning QB's well-known Halloween costume from last year. No word on whether scantily-clad, female admirers were also part of the little tyke's night out.
&nbsp