QB Leaf Arrested For 2nd Time in 4 Days
Comments
The sad story of former Washington State quarterback Ryan Leaf just keeps getting worse.
According to the Associated Press, Leaf was arrested for the second times in four days on Monday in Montana. Leaf was originally arrested on Friday for burglary and drug possession charges after breaking into the home of an acquaintance for pain killers.
Leaf was arrested again on Monday for a Sunday burglary, according to the AP: "Central Montana Drug Force Commander Chris Hickman says Leaf was arrested early Monday in Great Falls and is facing charges of burglary, theft and two counts of criminal possession of dangerous drugs. He also is being detained on a probation violation."
In 2009, Leaf reached a plea agreement that included 10 years of probation for allegedly burglarizing a players home while coaching at West Texas A&M.
It seems inevitable that Leaf will now be going away in prison for quite some time to send him a message.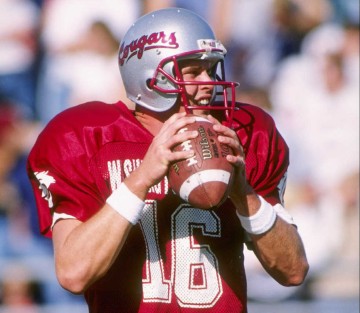 &nbsp