Kung Fu Kick Costs Illinois State Game
Comments
If Illinois State forward Jackie Carmichael wants to practice kung fu, he should do it on his own time instead of the basketball court.
With the Redbirds leading Wichita State by five points and 49 seconds left on Sunday, Carmichael went up to grab a rebound off a missed Shockers' 3-pointer, only to kung fu kick Wichita State's Tekele Cotton on the way down and be assessed a technical foul.
The blunder gave Wichita State two free throws and the ball, sparking an 8-0 run that led the Shockers to an improbable 68-67 win.
Whether or not it was intentional, the gaffe naturally led to plenty of hilarity on Twitter:
Jackie Carmichael? More like Jackie Chan

— Chip Rodgers (@ChipperD93) February 18, 2013
I bet Jackie Carmichael is really kicking himself right now

— J.D. Helms (@jhelms82) February 18, 2013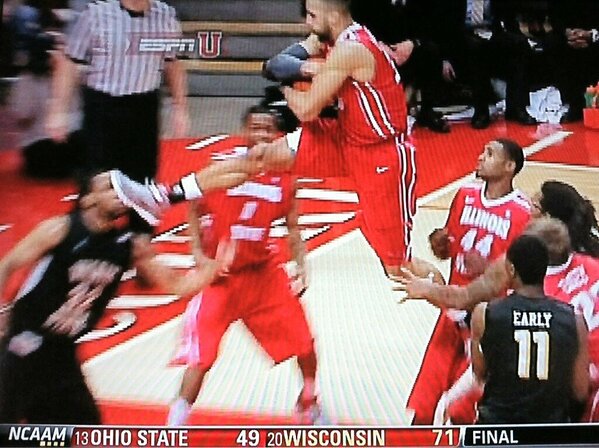 &nbsp