Kingsbury Gets Puppy, Women Swoon
Texas Tech head coach Kliff Kingsbury must have inexplicably thought that his good looks, sharp dressing habits and meteoric rise through the coaching ranks wasn't enough to be a golden god in the eyes of the opposite sex.
So he bought a puppy.
#Wreckem twitter.com/TTUKingsbury/s…

— Kliff Kingsbury (@TTUKingsbury) April 20, 2013
The Texas Tech coach's new canine companion comes courtesy of his former Red Raiders teammate, Wes Welker, whose "Cleats & Cocktails" charity event in Oklahoma City on Friday was auctioning the adorable puppy off. And yes, women were very appreciative of Kingsbury's new purchase.
kingsbury. puppy. the end. RT @ttukingsbury: Just bought a dog at @weswelker charity event….#howdowegetithome twitter.com/TTUKingsbury/s…

— Jill (@ninjyatlaw) April 20, 2013
@claytravisbgid! It's Kingsbury holding a puppy! #swoon #hot #womeneverywherefainting "@ttukingsbury: #Wreckem twitter.com/TTUKingsbury/s…"

— Amy Stockton (@afaye1223) April 20, 2013
Oh man @pshuck Kliff Kingsbury tweeted a picture of himself with a puppy… #dead

— Allison Gehring (@agehring91) April 20, 2013
Seriously, Kliff. Stop making it so hard on the rest of us guys.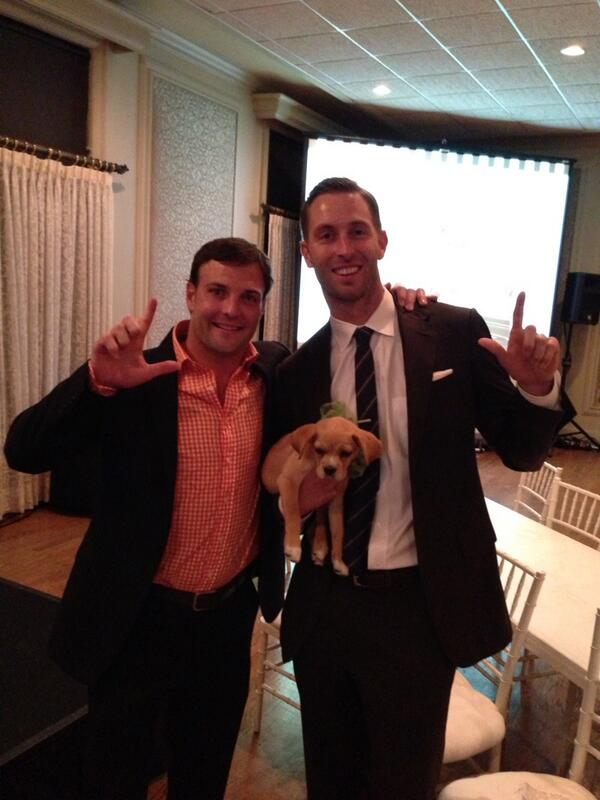 &nbsp