Kingsbury Gets Cool Red Raider Painting
Comments
As if new Texas Tech head football coach Kliff Kingsbury didn't have enough things going for him in the "swingin' bachelor" department, he's now a proven appreciator of art.
Kingsbury recently commissioned artist and Texas native David Grizzle for a cool, new painting that will hang in his office (if it isn't already). Titled "Suns Up, Guns Up," it's an 8-foot by 6-foot, acrylics-on-canvas piece that shows the Masked Rider celebrating in Jones AT&T Stadium amid the sunrise.
As a nice touch, the stadium video board shows former Red Raider star wide receiver Michael Crabtree scoring his famous, last-second touchdown against Texas in 2008.
At this rate, the next thing Kingsbury will do is either release his own line of cologne or a CD of jazz standards.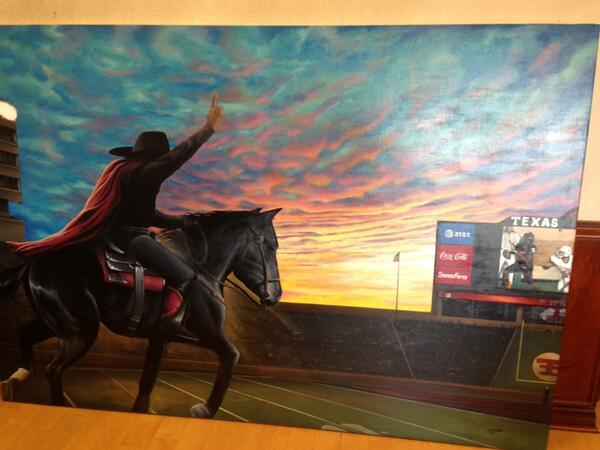 &nbsp