Kentucky Football: Jared Lorenzen and Matt Elam Pose for Picture (PHOTO)
Comments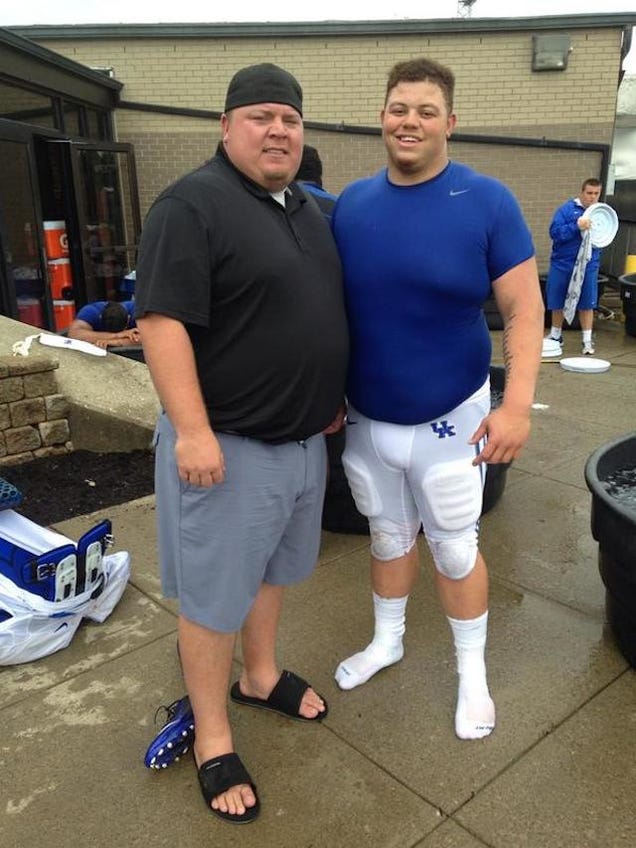 One's a Kentucky hero. The other an up-and-comer. Together, they're over 700 pounds of Wildcat.
On the right is UK freshman defensive tackle Matt Elam, who stands at roughly 6-foot-7, 375 pounds. On the left is former Wildcats quarterback Jared "The Hefty Lefty" Lorenzen, whose dimensions are… huge.
Lorenzen has always tipped the scales, particularly for a quarterback. But his portliness now, considering it protrudes even as he stands next to a behemoth in his own right, is downright impressive.
For the sake of perspective it would've been cool to see an average-sized human — you know, a 5-foot-10, 170-pounder perhaps — somewhere in the foreground. This still works though.
[Deadspin]
&nbsp