Winston Quote More Media Creating News
Comments
By Jim Weber
I've already blasted the media recently for inaccurately blowing up a South Carolina recruit saying "you have to try to fail" out as a Gamecock and the way Florida State QB Jameis Winston said he doesn't want "Manziel Disease" became national news on Sunday equally bothers me because it's another example of the sports media creating news instead of reporting on it.
All that media outlets like ESPN are reporting is that Winston said at Florida State Media Days that, "If I get [Johnny] 'Manziel disease,' I want every one of y'all to get your mics and just start [hitting me] on the head."
The quote is now plastered everywhere, as the public is either praising Winston for voicing the same Manziel Fatigue they have or blasting the Seminoles QB for popping off before his first pass in Tallahassee.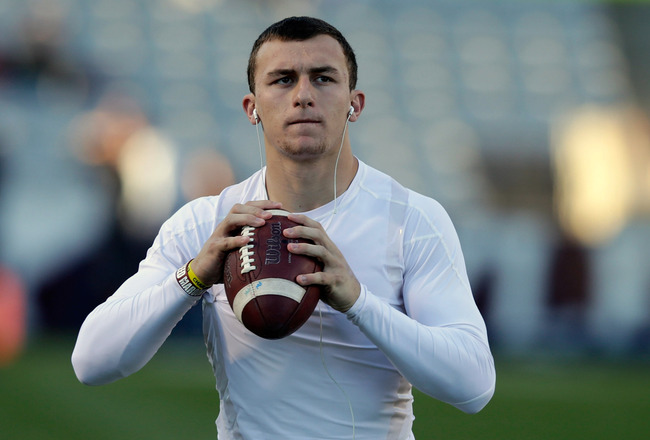 Here's the problem: The quote is being reported without any context. A reporter asked Winston about "Manziel Disease," a phrase the writer used to describe the drama around the Heisman Trophy winner. That's the definition of a leading question, as Winston was blatantly baited into saying something controversial that could be made into national news. Because during the Siberia of the sports calendar before football starts again, the media can't get enough Johnny Manziel "news."
Throw in the fact that Winston is known as the team prankster (the kid also did the MC Hammer dance at the event) and that he hasn't dealt with the national media much before as a redshirt freshman, and you have the perfect recipe for a media-created circus.
It's a real shame. Because before this nontroversy, Winston was pegged as one of the biggest breakout players in the country who would remind Florida State fans of Charlie Ward with his incredible play-making ability and someone we could just appreciate for his football talents. Now casual football fans will start the 2013 season just inaccurately knowing him as "the guy that hates Johnny Manziel" as broadcasters bring it up in each contest.
Because in a stroke of perfect irony, by saying that he'll never contract "Manziel Disease," Jameis Winston just got his first taste of what being Johnny Football is like.
&nbsp