Henderson Gets Lightning Bolt Haircut
Perhaps as an homage to his "Native Flash" nickname, polarizing Ole Miss star Marshall Henderson recently unveiled a new haircut featuring a lightning bolt shaved into at least one side of his head.
It looks as though Henderson is sporting mini devil horns. Which, given his villainous reputation, is also an appropriate look.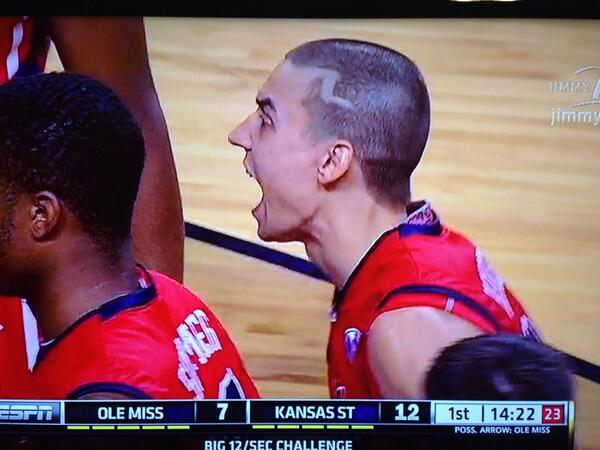 &nbsp