Georgia Southern Unveils Throwbacks
Comments
2013 marks the last season in the FCS for Georgia Southern before their move to the Sun Belt Conference. And in one regard, the Eagles are more than ready for the FBS transition: alternate uniforms.
One year after rocking some of the best Military Appreciation Day uniforms we've seen yet, Georgia Southern will take the field for its Homecoming Game against Western Carolina on Saturday in some sweet throwback jerseys - ones that are modeled after the team's uniforms from 1924-1941, when the school was known as Georgia Teachers College.
"We wanted a way to honor the beginnings of this University as well as our football team as we make the journey to the FBS and the Sun Belt Conference, and this special jersey will allow us to do so," AD Tom Kleinlein said in a statement about the old school-looking, striped shirts.
We couldn't agree more. Grade: A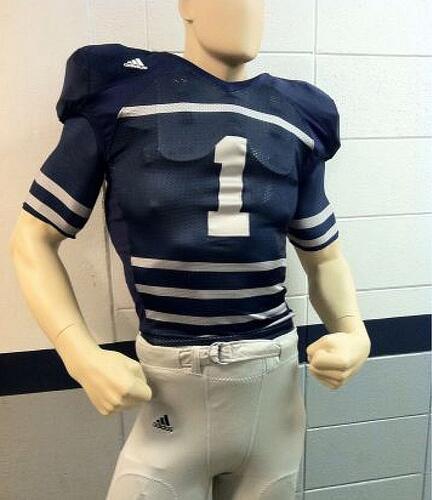 &nbsp