Fresno State Gets Blackout Uniforms
Fresno State has thrown down and then some in anticipation of its "top dog" matchup with Mountain West Conference rival Nevada on November 2nd.
On Tuesday, the school provided a Twitter sneak peek of some awesome new blackout uniforms the Bulldogs will sport against the Wolf Pack. The full thing was displayed by star WR Davante Adams later in the day: A simple black jersey (save for a little gray below the armpits) with simple black pants, both of which make the red numbering pop.
The best part, however, is the helmet: A matte black beauty with the face of a snarling bulldog on the left side (which FSU should consider using more down the road) and the players' numbers on the right, separated by a thick red stripe down the middle.
There's just one problem with this whole thing: Kickoff against Nevada is scheduled for 4:00 PM PST on November 2nd. Note to Fresno State: Black-out games are supposed to take place under the lights. Grade: A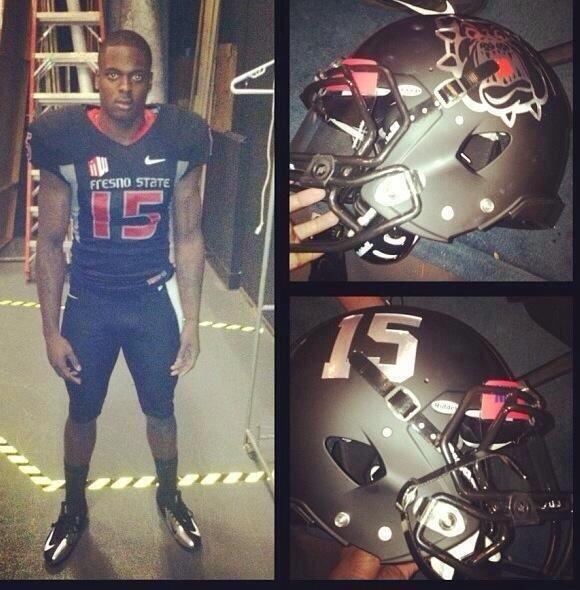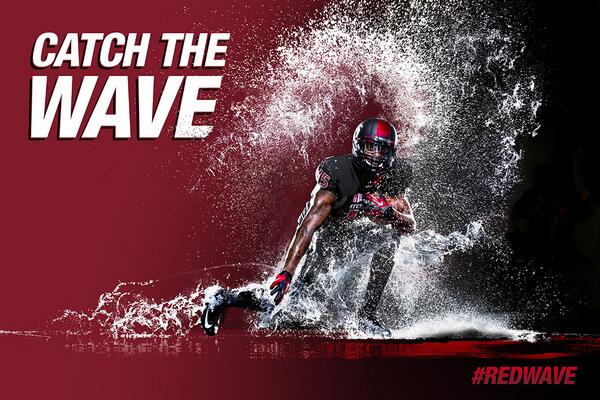 &nbsp