Fluker Tweet: I Took Money in College
Comments
Former Alabama OL D.J. Fluker may have been so confident in his chances of being a first round pick in this week's NFL draft that the following was posted to his Twitter account early Tuesday morning.
Shortly thereafter, the tweet was deleted and Fluker's agent, Deryk Glimore, notified the Twittersphere that Fluker's account had been hacked. While it's a common excuse, we're apt to believe Gilmore, as the tweet doesn't match the normal vocab/speech patterns in Fluker's previous tweets.
Nonetheless, this is the last thing any potential first round draft pick and their agent wants to happen to them so close to the draft. And somewhere, notorious Alabama-hater Ralph Cindrich is celebrating like it's Christmas morning.
[Deadspin]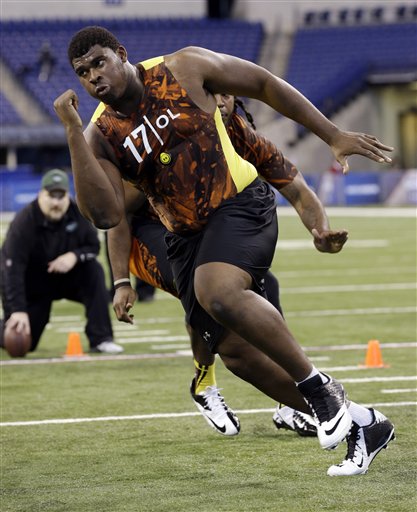 &nbsp