Florida's Lee Humphrey a True Globetrotter
Not every player can cruise to the NBA. For Lee Humphrey, a professional career in basketball meant playing in Greece, Poland, Germany, the NBDL and now France.
As a sharpshooting guard, Humphrey was an indispensable gunner on the 2003-07 Florida Gators team that won back-to-back NCAA titles in 2006 and 2007. He was the team's most reliable 3-point shooter, burying a record 55 3-pointers over the course of his NCAA tournament career. At Florida Humphrey is the all-time 3-point king, with 288 made in his career.
Last season, Humphrey played in 50 games for the Rio Grande Valley Vipers, averaging 10.5 points and shooting 41.5% from beyond the arc. Humphrey is currently playing for French club Denain, and averaging 11.8 points per game. No. 7 Florida hosts rival No. 25 Kentucky on Tuesday night. Lee Humphrey profile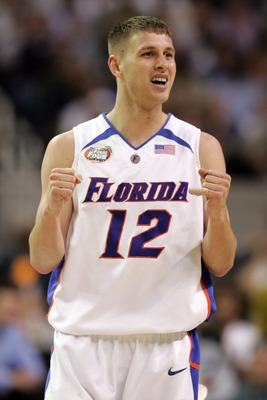 &nbsp