FGCU Celebrates With Chicken Dances
Comments
We'd already seen plenty of dancing in the NCAA tournament's first weekend between the likes of one Arizona band member and Marquette head coach Buzz Williams.
But Florida Gulf Coast set a new standard for getting down in the Big Dance by unleashing the Chicken Dance during and after upsetting San Diego State, 81-71, to become the first No. 15 seed to ever reach the Sweet Sixteen.
It looks like the ringleader is guard Christophe Varidel, a native of Switzerland who was also seen clicking his heels on the court in celebration.
Why do we get a feeling this is about to become the new Gangnam Style and Harlem Shake?
Oh yeah, the Eagles' fun also extended to the locker room.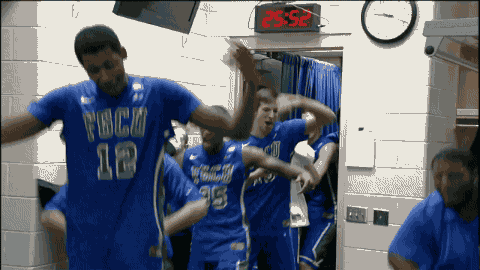 &nbsp