Ex-Purdue PG Cunningham a DePaul Prof
Comments
To merely say that former Purdue point guard Carson Cunningham has lived a full life since retiring as a player would be doing him a great disservice. It is exhausting just to list all that he has done in the last few years.
The 35-year-old native of Ogden Dunes, IN, is a visiting assistant history professor at DePaul, where he is scheduled to earn his MBA from the Kellstadt Graduate School of Business this spring. He is the author of three sports history books. He is the boys' basketball coach at his high school alma mater, Andrean High, whom he just led to its fourth straight sectional title. And he and his wife, Christy, are the parents of three.
"When you're teaching in college, your schedule gives you time to do other things as well," Cunningham told the Elkhart Truth in June 2012. "Now, I do have a lot of writing and grading, but you have a lot of time to handle that. That allows me to coach, because I don't have to teach six hours a day every day like a lot of high school teachers. You travel a little more, but it works out."
A transfer from Oregon State, where he earned 1997 Second Team Freshman All-America honors, Cunningham led the Boilermakers to the 1999 Sweet Sixteen and 2000 Elite Eight. He spent four seasons playing professionally before returning to West Lafayette to earn his PhD, in 2006.
Purdue hosts No. 7 Michigan on Wednesday night. Carson Cunningham profile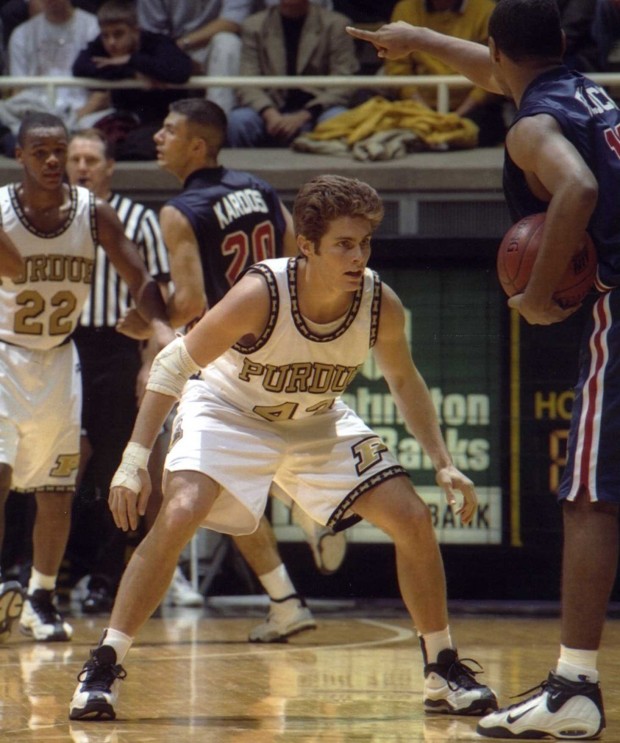 &nbsp