'Dramatic Gopher' Distracts Badgers K
Comments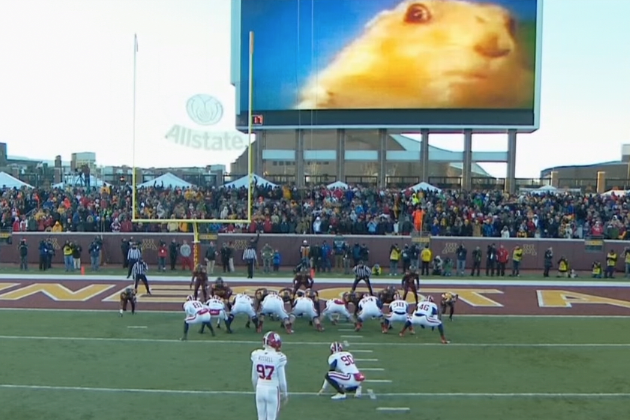 Forget waving your arms behind the goalposts: Minnesota has come up with the greatest way ever to distract opposing field goal kickers.
Before a field goal attempt by Wisconsin kicker Jack Russell in the first half of Saturday's game, a scoreboard at TCF Bank Stadium showed the "dramatic gopher" that has 2.3 million views on YouTube since being posted in 2008 to distract him. Russell hit the field goal anyway, but the picture above has gone viral on the internet for Minnesota's genius.
Although the animal in the video is actually a prairie dog, we're giving the Gophers' athletic department artistic license to pretend this is a gopher if it means this will become a tradition at Minnesota home football games.
&nbsp