Milliner, Richardson Bling Out Radio City
Comments
The 2013 NFL Draft turned into a jewelry show on Thursday night thanks to the first round draft picks of the New York Jets.
Dee Milliner, a former Alabama cornerback, was selected ninth overall by the and wowed spectators with a ridiculously ostentatious watch full of diamonds. Even the NFL Network's Deion Sanders, who wore this while watching the 1989 draft, was taken aback by all the bling on Milliner's time piece.
Not to be outdone, ex-Missouri defensive tackle Sheldon Richardson, taken by the Jets with the 13th overall pick, combined a massive gold and diamond encrusted watch with an equally expensive-looking bracelet.
It looks like New York City's Jacob Arabo - a.k.a. "Jacob the Jeweler" - just picked up two new clients.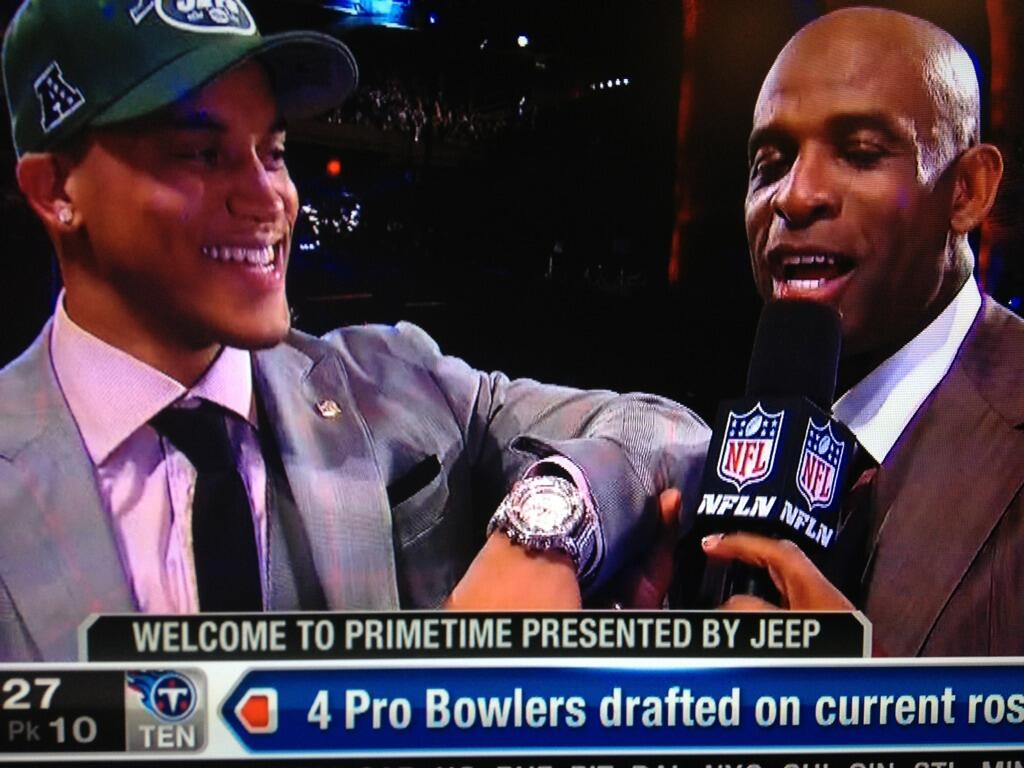 &nbsp