Dan Mullen Downs 15 Wings in 3 Minutes
Comments
When he's not coaching Mississippi State, Dan Mullen is working on a burgeoning reputation as a competitive wings eater.
On Monday night, Mullen defended his regional Buffalo Wild Wings title belt by downing 15 wings in three minutes, which was even better than the same rate he ate at in winning the title last year, when he ate 24 wings in five minutes.
Watching him execute the "put-the-whole-wing-in-my-mouth-and-pull" style to perfection is like watching a lava lamp.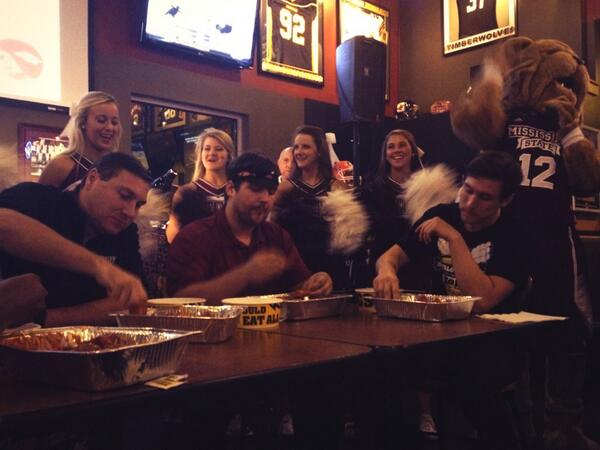 &nbsp