Colorado State Unleashes Throwbacks
Comments
Stay classy, Colorado State.
Wednesday night saw the No. 24 ranked Colorado State Rams host San Diego State. CSU won, 66-60, but the real story was the glorious throwbacks it donned in the contest.
The uniforms pay homage to the Rams' time as the Aggies, as they were known before 1957. They look a bit like the Miami Hurricanes' uniform with the combo of orange and green, but clearly have a cool throwback quality to them.
This throwback, while somewhat rare, has been in rotation in recent years, with the Rams wearing it as recently as 2010, when they took on the Wyoming Cowboys.
We say keep 'em comin'. Grade: A-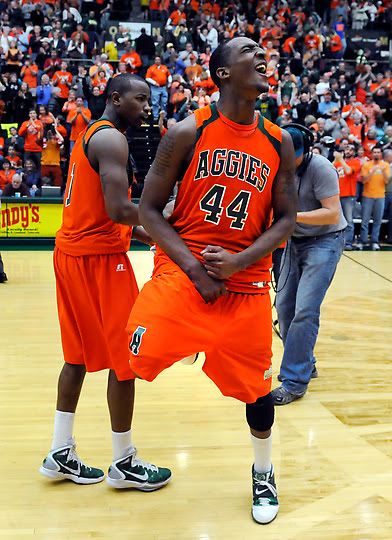 &nbsp