Clemson's Football Office Loves 'Twilight'
Comments
[Update: We are being told it's the desk of administrative assistant Jill Wilks.]
We already knew the bedrooms and lockers of teenage girls across the country were littered with Twilight movie paraphernalia.
But college football offices? That's a bit unusual.
Check out the photo below of Clemson running backs coach Tony Elliott, who is holding up the Letter of Intent from CB Mackensie Alexander near the program's fax machine; the No. 42 overall recruit in the nation according to Rivals announced on Wednesday's National Signing Day that he will play for the Tigers this fall.
Now look behind Elliott.
That's where you will find three massive Twilight movie posters featuring Robert Pattinson and pictures of the popular movie series attached to someone's desk. It appears upon further review that the desk belongs to a female employee in the football department (see the picture of a woman's face superimposed on Kristen Stewart's head between Pattinson and Taylor Lautner).
But it's just so much more fun to imagine this is the desk of a Clemson assistant or head coach Dabo Swinney.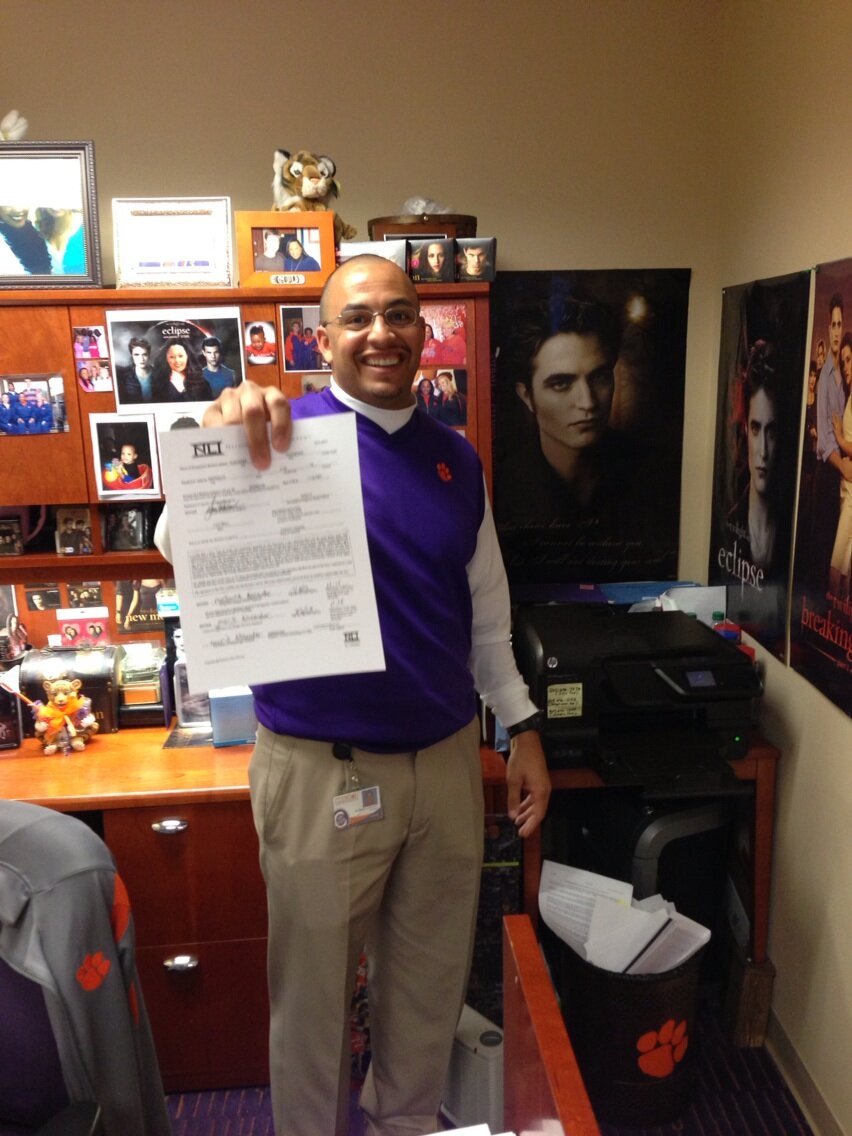 &nbsp