Cincinnati Getting New Helmets for Bowl
Comments
Change is in the air for the Cincinnati football program with new head coach Tommy Tuberville, and it appears new helmets are on the way for the Belk Bowl vs. Duke on Dec. 27.
According to Paul Lukas of Uni Watch, the Bearcats will take the field against the Blue Devils in Charlotte wearing some wild helmets with a black-and-red checkerboard background and massive cat scratches going down the middle of the lid. If these are actually used, we'd grade them lower than Cincinnati's matte red helmets that we loved, especially because of the hideous cat scratches that clutter an otherwise sharp look.
But we have a feeling we will be in the minority based on the overwhelming positive reviews these are getting online.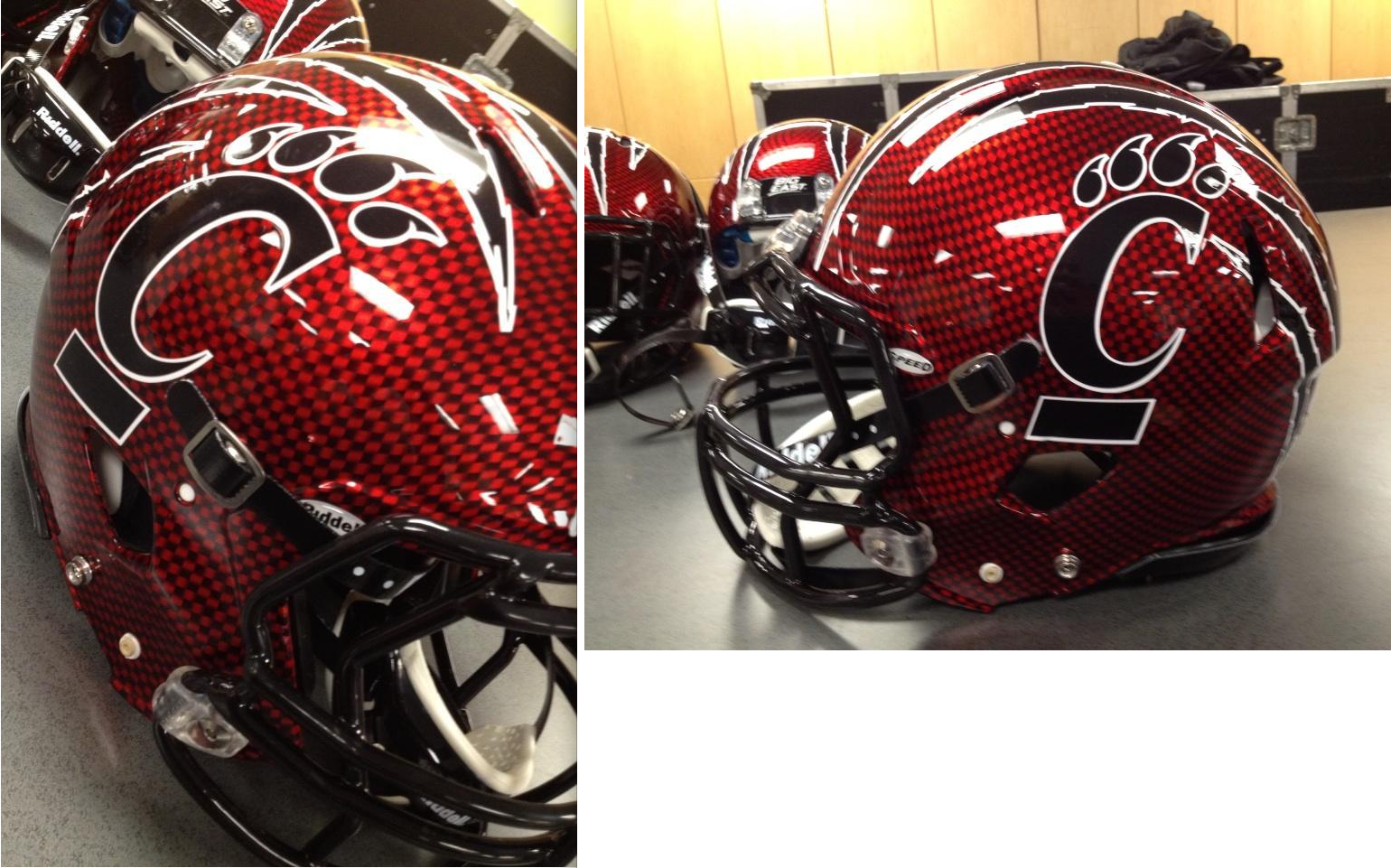 &nbsp