Bret Bielema's Wife Wows in Las Vegas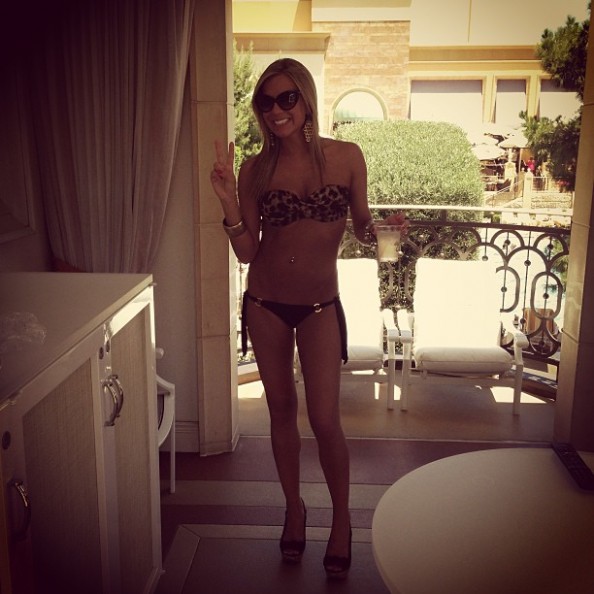 Bret Bielema's wife, Jen, is about to become a very popular Google search term.
This past weekend, Mrs. Bielema and a group of her friends took a trip to Las Vegas — where, as it so happens, is where she first met Bielema five years ago, when he was in his late 30s and she was in her early 20s. This being early June in Sin City, she was outfitted for the occasion.
The most notable features of Mrs. Bielema in a widely-shared photo snapped in a cabana at the Wynn hotel are:
Leopard-print bikini top
Belly button piercing
High heels
When you compare this photo side-by-side to the now-infamous pic of a shirtless Bret Bielema, it's quite clear that Arkansas' new head football coach seriously outkicked his coverage.
Looks like you've got some worthy company, Layla Kiffin.
&nbsp