Bettor to Win $50K With Auburn Title
Last January, Auburn graduate Mark Skiba placed a $100 bet on his alma mater to win the 2014 BCS title. With the Tigers coming off a 3-9 debacle of a season at the time, it seemed like a laughable (albeit understandable for sentimental reasons) bet.
A little less than 11 months later, Skiba stands to win $50,000 should No. 3 Auburn sneak its way into the BCS title game and win it, the result of the 500-1 odds he was given early last year on his bet. We can't think of many other Tigers fans who will be rooting harder for a win in Saturday's SEC title game and a loss by either top-ranked Florida State or No. 2 Ohio State.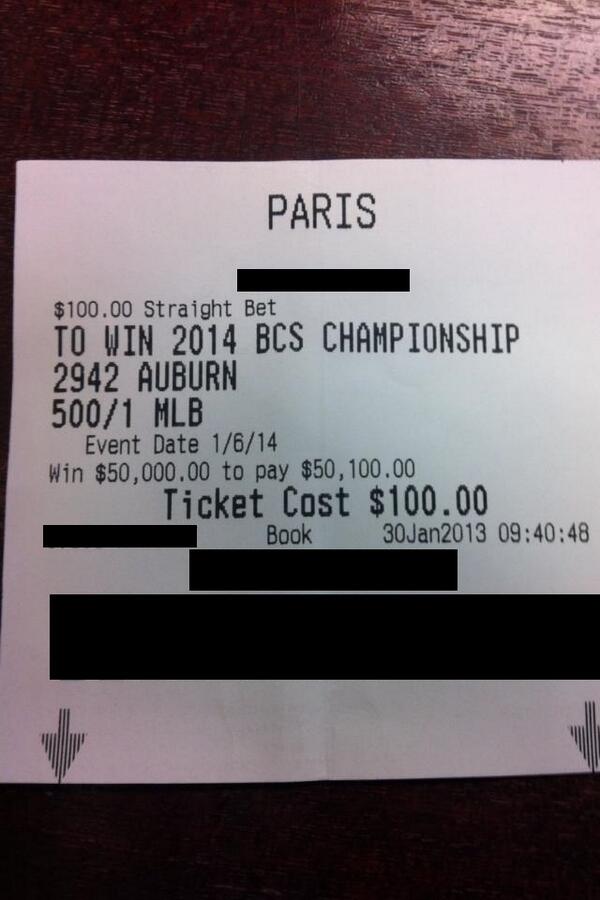 &nbsp