Baylor Wearing 1950s Retro Unis vs. UT
An excellent season for Baylor in terms of both wins and losses and uniforms will end in admirable fashion in the latter regard as well as, hopefully, the former.
For their final game ever at Floyd Casey Stadium against Texas on December 7th, the Bears will take the field in some very handsome throwback uniforms modeled after those worn by the program in the 1950s. The dark green of the jerseys, socks and mid-helmet stripe is extremely rich and pairs beautifully with the off-gold helmet and white pants.
Keep churning out these beauties, Baylor. We're not getting tired of praising them. Grade: A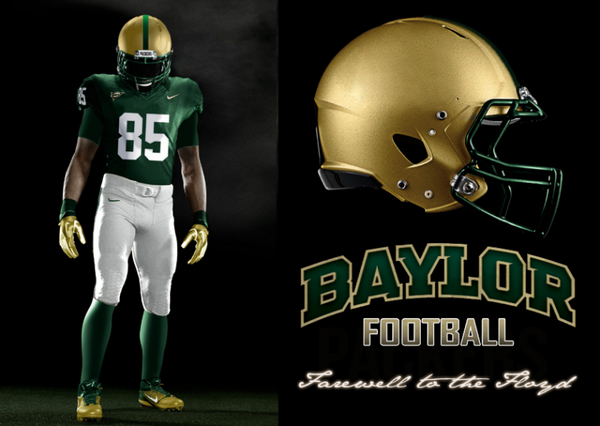 &nbsp