'Bama Players Rob Students, Get Snacks
Comments
Some Alabama players have entered the final frontier of criminal stupidity.
Allegedly, Alabama football players Brent Calloway, Eddie Williams (below), Tyler Hayes and D.J. Pettway went up to students asking to borrow a lighter, then hit them in the head and absconded with their belongings in two separate instances.
All four players were arrested Monday on charges ranging from second degree robbery to fraudulent use of a credit card.
The story has an even more bizarre turn, as the Tuscaloosa News is reporting the players admitted to using a stolen credit card to purchase snacks from a vending machine in Bryant Hall.
Can stupidity be a misdemeanor?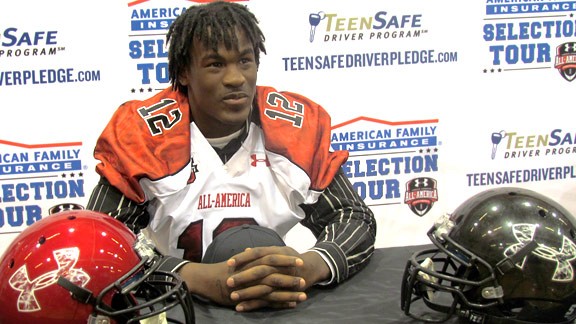 &nbsp