Arizona Latest to Get New FB Uniforms
We've still got 114 days until the start of college football but the season of college football uniform changes is in full swing, as Arizona became the latest school to unveil new threads for the 2013 season on Monday.
The new unis are sleek looking, with a new shoulder design and NFL-style "flywire" on the collar that has grown on us. We especially like the new font, which is bold and unique. The helmets - which come in red, white, blue and copper - were not changed.
Our only complaint is the two-toned, rainbow-style numbers that go from red to blue and look choppy and cheesy. While some parts of the new uniforms are really nice, an up-close look is just too much rainbow-on-acid for our taste. Grade: C+
New Uniforms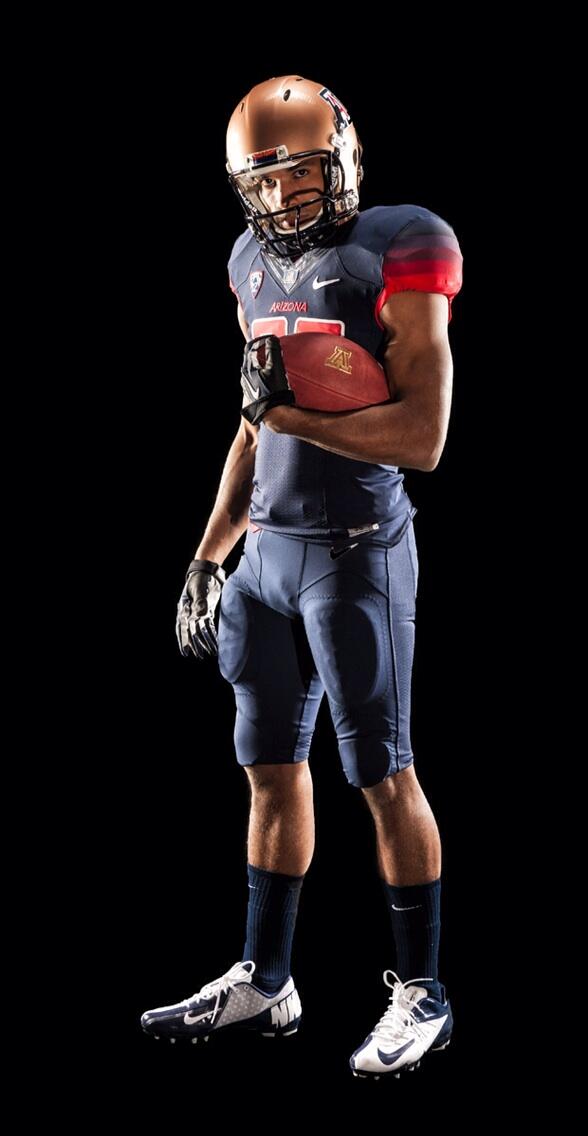 Old Uniforms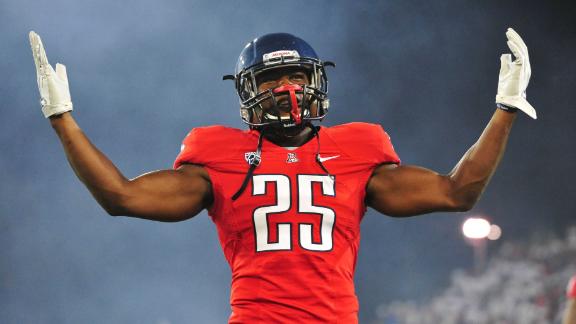 &nbsp