Another Odd Recruiting Letter from MSU?
Comments
Maybe that bizarre recruiting letter that Mississippi State recently sent LB Michael Ferns wasn't an April Fools' joke. Or an anomaly, for that matter.
On Thursday night, Class of 2014 CB recruit Marlon Humphrey — who has offers from MSU as well as Alabama, Auburn, Georgia, North Carolina, South Carolina and Tennessee — tweeted a letter that, apparently, he received from the Bulldogs coaching staff.
Guess ill be going to Mississippi State soon….SWAG twitter.com/marlon_humphre…

— Marlon Humphrey (@marlon_humphrey) April 4, 2013
Doesn't "SWAG" sound like a soft drink that would be the brainchild of the same people who brought us Alpa Chino's "Booty Sweat"?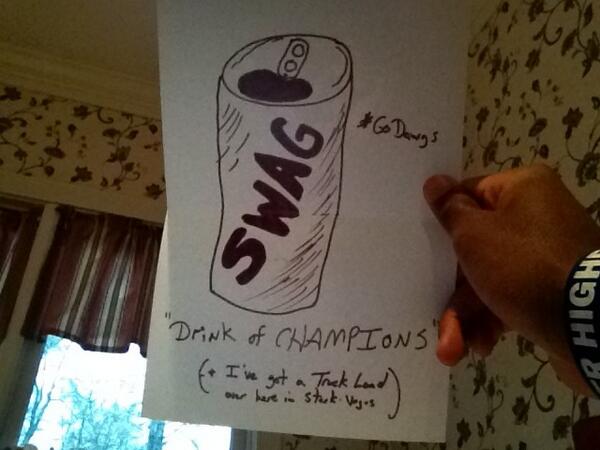 &nbsp