A&M President Does Manziel Celebration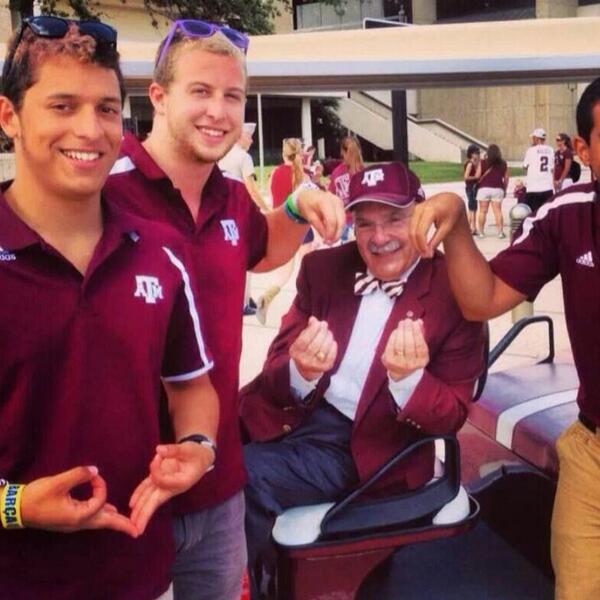 At Texas A&M, the support behind Johnny Manziel — even as he continues to face national criticism for his showboating antics and autograph controversy— extends all the way to the offices of the school's president.
That's 64-year-old R. Bowen Loftin in the photo above doing Manziel's "#topszn" celebration. We're sure that Johnny Football would more than approve.
&nbsp