Alabama Football: Crimson Tide Fan Wears Houndstooth Overalls, Carries Banjo (PHOTO)
Comments
@pshuck @JackOnSports only at a Bama game. RTR!! pic.twitter.com/kWeVMSOrNo

— Hal Cohen (@CohenHal) August 30, 2014
Could this fan be more Alabama?
It seems the diehard Tide fans traveled well to the Georgia Dome on Saturday to see 'Bama take on West Virginia. This particular fan is clad in houndstooth overalls and wields a Crimson Tide banjo.
But look at that woman next to him. Even his fellow Tide fans think he's Gumping just a bit too much — if there is such a thing in 'Bama country.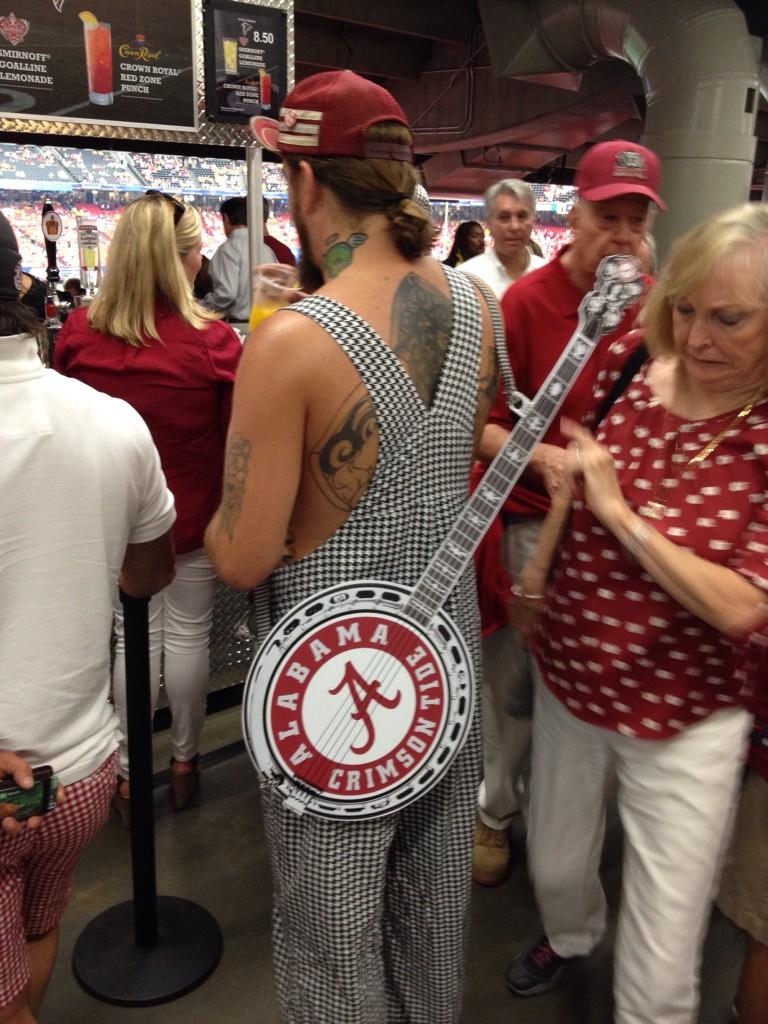 &nbsp