Air Force Football: Head Coach Troy Calhoun Under Fire for Treatment of Injured Players
Comments
Air Force football head coach Troy Calhoun is under fire for his treatment of injured players.
According to the Colorado Springs Gazette, Calhoun makes injured players wear red jerseys and doesn't allow them to participate in practice or spend much time around the team.
Calhoun implied that injured players are "sucking the life out of everybody else who is working" and "take from the team chemistry."
Such issues were raised after running back Devin Rushing sprained his ankle on the second day of full-pads practice, all but quarantining him from his teammates. Rushing also got a new jersey number upon returning and had to "earn back" his old one.
Instilling toughness is one thing. This comes across like just being a jerk.
[Deadspin]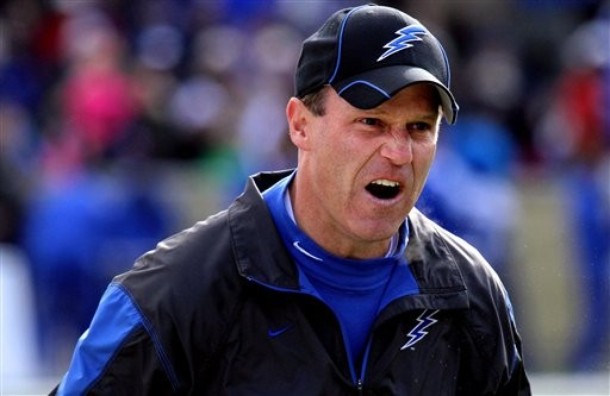 &nbsp