Recruit: Meyer Like 'Baby About to Cry'
Ohio State head coach Urban Meyer has been known to hold enormous sway over recruits, going back to his days at Florida. He's not the kind of guy who's used to being told "No" by normally starry-eyed prospects.
Five-star recruit Kc McDermott, apparently, isn't most starry-eyed prospects.
McDermott — an offensive tackle from Palm Beach Central (FL) High and the No. 40 overall recruit in the Class of 2014 according to Rivals who committed to Miami (FL) on April 2nd — recently spoke with Bleacher Report about his meeting with Meyer during his recruitment process.
"He came to my school a week after I told his assistant that I wasn't even interested in them. I told him no to his face, and it's got to be one of the top five reactions of someone ever. His facial expression was just so funny. My coach was tearing up and had to go in his office to laugh. ... It literally looked like a kid the first time you tell him 'no, you can't do something.' It looked like he was a baby about to cry. It was so funny."
This will make for an interesting side drama should "The U" and the Buckeyes meet on the gridiron at any point in 2014 or beyond.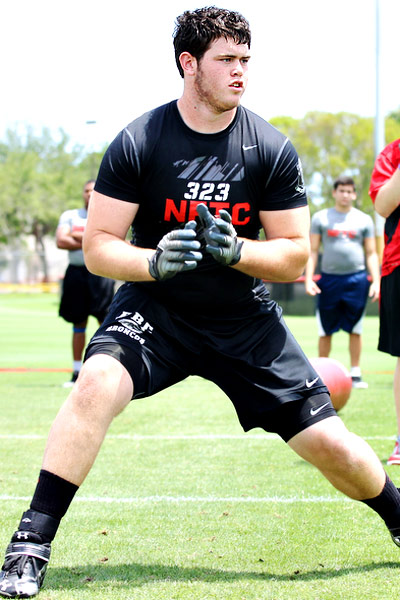 &nbsp