OSU Tops Spring Game Attendance List
Comments
Thanks to Urban Meyer, the Big Ten has finally overtaken the SEC - at least when it comes to spring football game attendance.
There were 81,112 fans at the Buckeyes' spring game on April 21st, the top total in the country, which bested Alabama's attendance of 78,526. Penn State (60,000), Texas (46,000) and Arkansas (45,250) rounded out the top five, according to the Sports Business Daily.
Alabama had the highest spring game attendance each of the past three years but the defending national champions slipped quite a bit from last year's attendance of 92,310. On the flip side, OSU's attendance nearly doubled from 44,276. It should be noted that spring game attendance varies wildly based on the weather and many schools such as Michigan don't have a true spring game.
As we mentioned here before, Boston College had the worst attendance at just 200 fans. We're sure there were that many in line for one bathroom at Ohio Stadium.
Check the chart below, via the SBJ, of spring game attendance for all BCS conference schools.
[Sports Business Journal Daily]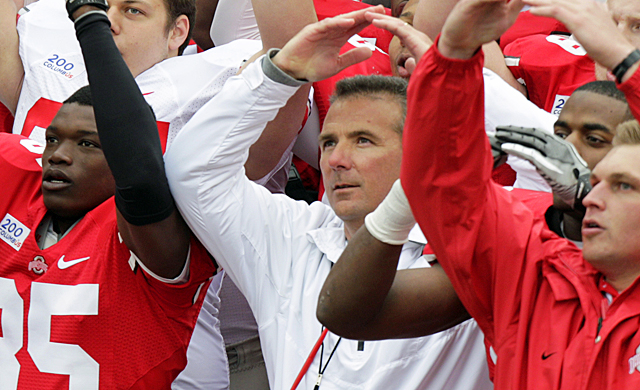 &nbsp