2014 NBA Finals: How the Spurs Became the NBA's Gonzaga
Comments
By Chris Mahr
There's a purity to watching the San Antonio Spurs play basketball. The lineup that they have on the floor functions not as five wholly separate players but as one collective organism, moving in concert with one another to put the ball in the basket and prevent the opposition from doing so.
No other NBA team boasts anything comparable. In fact, the best basketball parallel for San Antonio that I can come with is Gonzaga.
Like the Spurs, the Bulldogs boast a seamless style of basketball. They score with an efficiency that few other college teams can match (fifth in team FG% in 2013-2014). You watch one of their games and think, "Why can't all basketball look this good?"
How is it that the NBA's most consistent team of the past 15 years and the best-known Cinderella in college hoops came to master the finer points of basketball and make it look beautiful? Through very similar ways.
Emphasis on International Players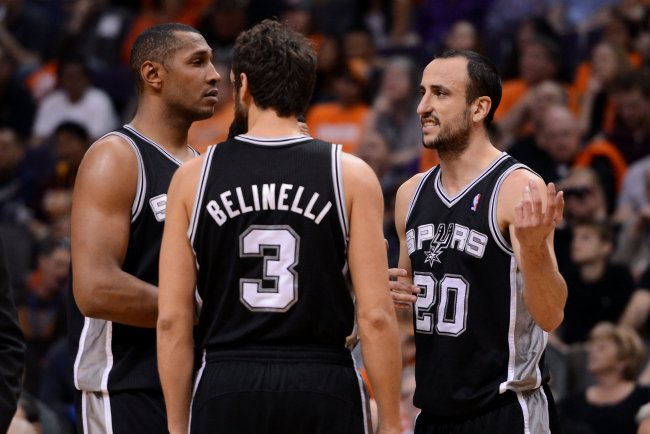 San Antonio's playoff roster consists of two Frechmen, two Australians and one Argentinian, Brazilian, Italian and Canadian each. A similarly cosmopolitan approach to recruiting is a big reason why Gonzaga has remained a perennial winner since breaking onto the scene in the late 90s and early 2000s.
There's a sizable pipeline running from Canada to Spokane (as evidenced by the likes of Kelly Olynyk and Kevin Pangos), and they've also drawn talent from France (Ronny Turiaf), Brazil (J.P. Batista), Germany (Elias Harris) and Poland (Przemek Karnowski).
Ball and Player Movement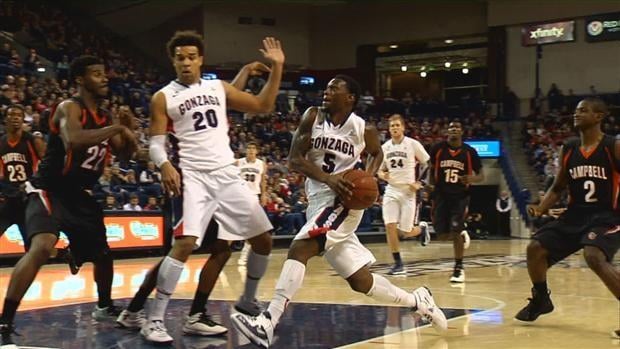 The American AAU system has produced a me-first, star-obsessed approach to cultivating young hoops talent at the expense of many basic fundamentals. By simply growing up in a part of the world not exposed to that flawed model, the players passing through both San Antonio and Gonzaga are less likely to develop flawed games.
Look up and down the Spurs' roster. Virtually everyone knows how to pass, move without the ball and consistently hit a jump shot. There's a team-wide emphasis on sharing - points, minutes, you name it - that prevents their offense from getting bogged down as often as their counterparts'.
Sames goes with a Gonzaga team in 2013-2014 on which eight players averaged between 6.0 and 14.4 PPG. For all the notoriety that Adam Morrison developed as a dominant scorer in the mid-2000s, the Bulldogs have more often than not adopted a share-the-wealth approach. It's made them one of the most perennially, offensively efficient teams in the country.
The End Dividends (or Lack Thereof)
For all the praise they've rightfully earned for their styles of play, both the Spurs and Gonzaga can't help but come under fire from nitpickers pointing out their postseason shortcomings.

Back in the NBA Finals for the second straight year, San Antonio hasn't won it all since 2007 despite being the league's most consistently stellar team since then. Meanwhile, the Bulldogs have "settled" for four Sweet Sixteen berths since nearly advancing to the Final Four in 1999 and have often been eliminated much earlier than they expected.

Each team has run into an opponent that boasts more athleticism (exposing them on defense) or has found some other key to slowing down their efficient offenses. The opponents have emerged triumphant in the end even if they're basketball has been less beautiful.

Just as I always find myself each March pulling for Gonzaga to make another long-awaited run deep into the Big Dance, I'll be rooting hard for the Spurs to win their NBA Finals rematch with the Heat. Rooting hard for beautiful basketball to get its much-deserved do.

Chris Mahr is the managing editor of Lost Lettermen. His column appears Tuesdays and Thursdays. You can follow him on Twitter at @CMahrtian.

&nbsp