UNC's Fedora Rips Vandy's Franklin
Comments
We've seen a recruiting beef in the Big Ten with new Ohio State coach Urban Meyer, who irked Wisconsin's Bret Bielema over his recruiting practices.
Now new North Carolina coach Larry Fedora has problems with Vanderbilt's James Franklin, who said that players who left a commitment with his school for another school were "not men of honor" (Franklin has since "clarified" the remark).
That didn't sit well with the new high Heel as Maryville (TN) quarterback Patton Robinette was supposed to play for the Tar Heels before he changed his mind and joined the Commodores instead.
As such, Fedora said that Franklin had a double standard.
"What does he say about the kids that were committed elsewhere and de-committed from their places to go to his place?" Fedora told the Atlanta Journal-Constitution on Friday.
"That's my comment. What is his comment on those people? He's got someone in his recruiting class that did that very thing. He's saying those guys are not men of honor? Basically, he's saying he has got kids in his own recruiting class that are not men of honor.
"He said that, and I didn't."
Can't we all just get along?
[Atlanta Journal-Constitution]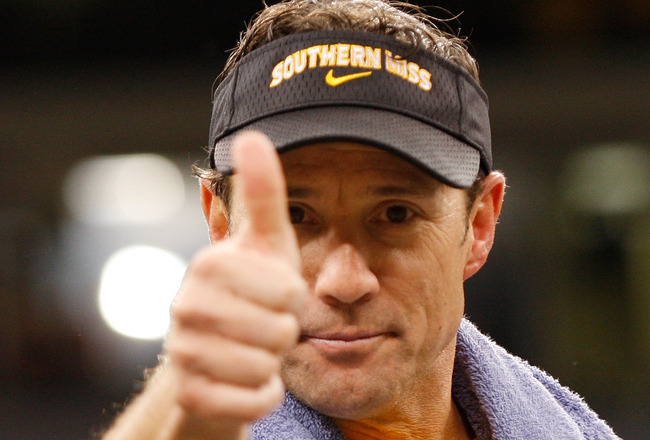 &nbsp