5. Arizona
The incredible basketball tradition in the desert is only enhanced by their wonderful uniforms that combine an extremely dark blue with red font. If these threads don't pop off your television screen – or even off the court if you are watching the team in person – then no uniforms will. But we can't help but picture the sweet shorts with white along the side that Mike Bibby, Miles Simon and Jason Terry wore en route to the 1997 national championship. Where art thou?
.
4. Connecticut
During Jim Calhoun's tenure at Connecticut, the Huskies have come out of nowhere to become one of the nation's power programs. They also now boast some of the sharpest uniforms in the country. The navy blue with the familiar cut-off style around the shoulders also sports "UCONN" across the chest with the "U" in red and "CONN" in white. It's a great combination that helps us identify with Huskies' three national championships and their constant presence in March.
.
3. Michigan
Now that we're in an election year, can we have a presidential platform that includes a mandate that the Wolverines always wear maize uniforms? It's a gorgeous look that became famous during the Fab Five era – though Jalen Rose, Chris Webber and company had an even better look but the current threads are still outstanding. The current dark blue jerseys, which are sometimes used, should be retired so we can permanently bask in maize glory.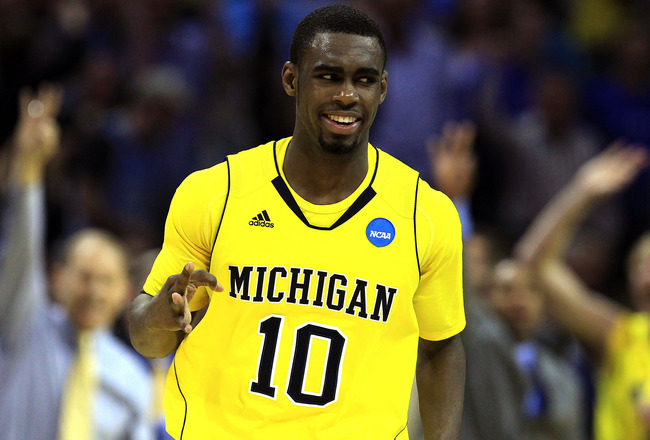 .
2. UCLA
How can UCLA not be near the top of any college basketball list? Well, except the national rankings this season. The Bruins are perhaps the sport's signature program that features legendary coach John Wooden and stars Lew Alcindor and Bill Walton among a host of others. We can add their light-blue uniforms with the yellow that helps the "UCLA" and numbers pop off the threads. We think they should wear their white unis less and give us more blue heaven.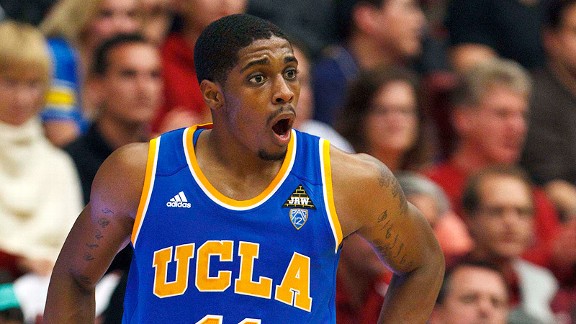 Jason O. Watson/US Presswire
.
1. North Carolina
Was there any question? We are one step away from "Carolina Blue" becoming an official color. We all know what it looks like; it's the powder-blue crush that fills the Dean Dome and conjures up memories of college basketball past. Michael Jordan and James Worthy wore it; Raymond Felton and Sean May did, too. Now Harrison Barnes and Tyler Zeller represent Chapel Hill – one of college basketball's capital cities – with the classic unis that are easy on the eyes. Throw in the hint of white, the amazing diamond pattern on the side and the great font on the jerseys, and you have yourself a masterpiece.
Pages: 1 2